The Lisbon home that's mad about technology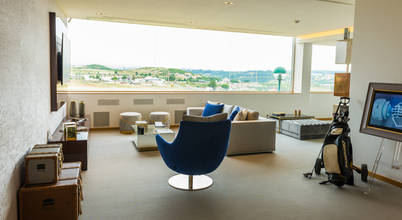 Art remains one of the best ways in which to flaunt one's personal style and enhance a home's décor factor. But what if you no longer have to spend a fortune acquiring those high-end paintings one at a time? 
That is, again, where this house's amazing commitment to technology comes in, for the work of art in that stunning frame is not an ordinary, unmoving picture. That's thanks to Niio, a platform for premium, digital art experiences across residential and commercial spaces, which ensures video and media art for interior spaces—décor on the move, if you will! 
And the tiny little piece on the wall on the right is the brain that controls all of these technologic wonders – a Control4 touch screen.
Video of The Lisbon home that's mad about technology
Tags: The Lisbon Home That's Mad About Technology, Technology