Life hacks: how to declutter for a better life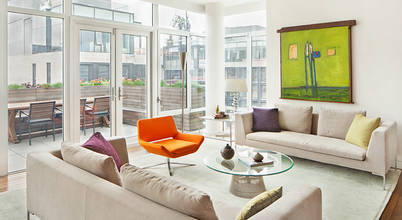 We are in no way suggesting that everything in a living room gets thrown out and replaced now and then, as that would simply be wasteful, but taking the time to regularly audit items that are out on display could lead to a much improved mindset and outlook on life. 
Displaying pictures and trinkets that induce nostalgia is wonderful, but anything that alludes to a less positive mindset should be stowed away. For example, holiday memorabilia is terrific and demonstrates a keenness to travel, but don't keep things on show if there was a hiccup, as subconsciously, memories of a negative experience will remain in your mind. If you had food poisoning on a family holiday, don't force yourself to remember it, when a photo of a family wedding or some fun art could make for a better display.
Video of Life hacks: how to declutter for a better life