9 vital elements to include in your farmhouse kitchen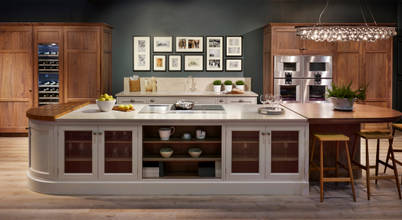 Giving some thought to the style of lighting fixtures you bring into your kitchen can make a world of difference. Generally, old-school farmhouse kitchens had lighting fixtures made from materials like copper, wrought-iron, glass, polished or brushed stainless steel, or galvanized metal.
Whichever materials you opt for, ensure there's a visual link between them – you don't want to throw too many different-looking surfaces together in your kitchen, as it can result in visual clutter. But be sure to layer your lighting to make it a top-notch space for working (i.e. cooking, food prepping, socialising) by combining ceiling pendants with wall sconces, having one or two table / floor lamps for added illumination, etc. 
Video of 9 vital elements to include in your farmhouse kitchen
Tags: 9 Vital Elements To Include In Your Farmhouse Kitchen, Kitchen